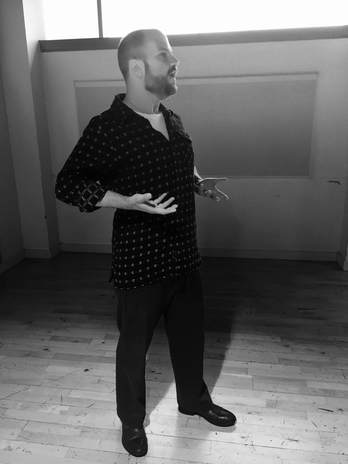 Accent & Dialect Work for Performance
Over the years that I have provided accent and dialect coaching in both the private and the production setting, I have garnered a true joy for discovering new sounds and finding the character's voice in collaboration with the actor. I provide tools and multiple approaches so that the performer can truly own whatever accent or dialect their character possesses​ and integrate that new voice into the actor's individual character work.
Services that I provide include:
Private Coaching (Audition & Production Prep)
Learning an accent and/or dialect for skills building
Theatre, Television, and Film Production Coaching
Theatre, Television, and Film Production Consultation
If you or your upcoming production is in need of accent and dialect coaching, please contact me with the nature of your project for specific rates and services.
Voice Work
The human voice is a complex mechanism and one of our most exciting and personal modes of expression. We may feel self-conscious or doubtful about what comes out of our mouths on a daily basis, and I am eager to work with speakers in various professions so that they may feel confident in their personal and professional lives in their vocality.
I offer 1:1 coaching, both small and large workshops, and classes that address the following aspects of the human voice:
Physical Presence and Use as it Relates to the Voice
Breath Support
Resonance
Articulation
Text & Spoken Material
Range
Tone and Other Modes of Vocal Expression
Unique Aspects of Speech as they Relate to Professional Use
If you or your organization is interested in finding out more about how we would work together, hit me up!
Accent Modification
To quote that groovy 60's band The Animals, "Oh...please don't let me be misunderstood". In our professional lives, we strive to connect with those that we interact with and sometimes that connection is difficult due to regional differences. Within this field, I strive to work within your accent (because your voice is YOU...and it's awesome) to find what speech options you can gain to thrive at your place of work.
Services include:
Assessment of Current Speech and Articulation
Personalized Exercises for Sound Shifting
Ongoing Care Based on Need
If you or someone on your team is in need of this work, please contact me for specific rates and packages!
​